Welcome to the August edition of Energy Panorama.
We are just back from Buenos Aires and our annual Argentina Energy Roundtable, held in collaboration with our partner, CEARE – the Center for the Study of Energy Regulatory Activity at the University of Buenos Aires.
"The energy situation cannot be better for Argentina," was the succinct summary articulated by Jorge Rosenblut, Chairman of the Institute of the Americas' Board of Directors, who moderated one of the panel discussions.
Our August 22 event counted the attendance of government authorities, private sector executives and academics, with almost 100 total participants. It was an opportune moment to assess the outlook for the economy and the role of the energy sector given the electoral cycle and the results of the primary elections (PASO). Stay tuned for our full event report coming soon, but in the meantime see our brief summary and a photo gallery.
The forum in Buenos Aires also featured an important new aspect of the IOA-CEARE collaboration, with the official launch of the Theodore Gildred Scholarship, in honor of the founder of the Institute of the Americas and former United States ambassador to Argentina.
Through the scholarship, we will support postgraduate training in interdisciplinary energy issues. Each year, two students will receive a scholarship to support their academic development and career in energy. Our sincere appreciation to Theodore Gildred III for joining us for the formal announcement and for his support of the scholarship.
Jeremy Martin also participated in a panel during AmCham Argentina's Energy Forum that assessed the topic of energy security and importance of Vaca Muerta in Argentina. He also presented at a meeting of the Argentine Council of Foreign Relations (CARI); he discussed energy transition trends and the evolving geopolitics of energy.
With the Labor Day holiday in the United States unofficially marking the end of summer, we are also moving closer to the XXXII annual La Jolla Conference -in person- on October 11-12. Check out our short teaser video to help refresh your memory of our amazing setting and iconic event, as well as this video invitation to join us, courtesy of LJC23 speaker Duncan Wood, VP at the Wilson Center. Don't miss out on the September 15 early bird registration.
Brief Argentina Roundtable Summary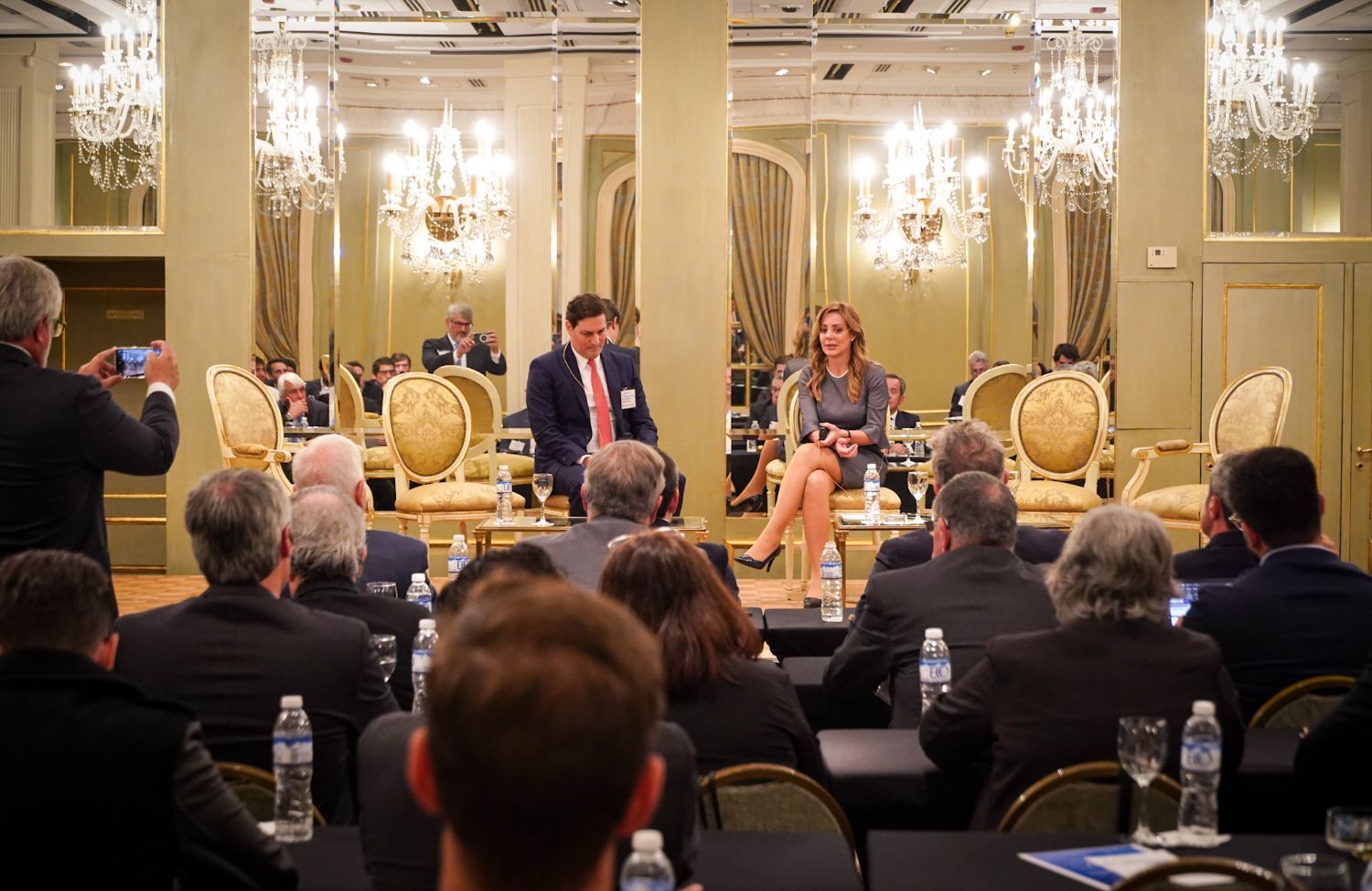 In the News
"Los pozos de Vista son 25% más productivos que los de Permian"
Mas Energía
Vaca Muerta: seguridad jurídica, inversiones por u$s10.000 millones y el rol de YPF y el Estado
ámbito
Las tarifas de luz suben en septiembre y se permitió diferir el pago de retenciones para marzo para fijar el precio de la nafta
La Nación
Recursos naturales, transición energética y desarrollo industrial
Argentina.gob.ar
Upcoming Events
XXXII La Jolla Energy Conference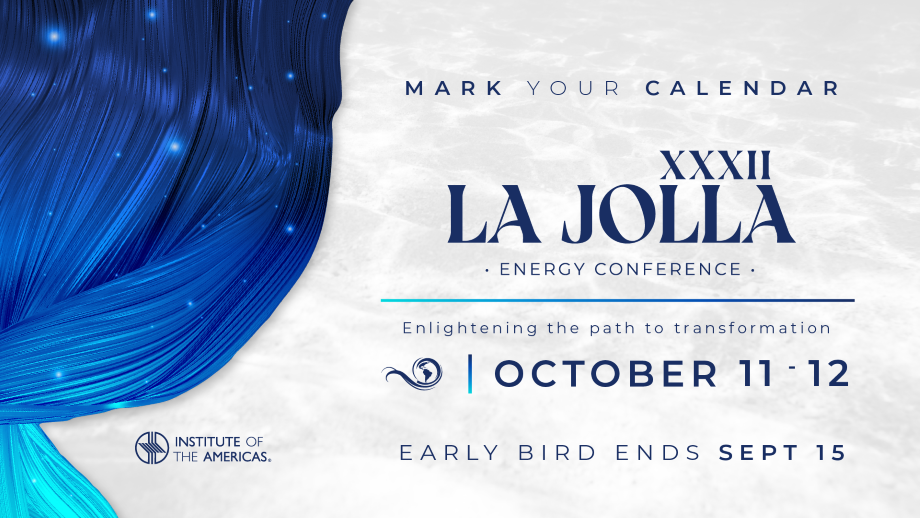 October 11-12 | La Jolla, California
Madrid Energy Conference -5th edition-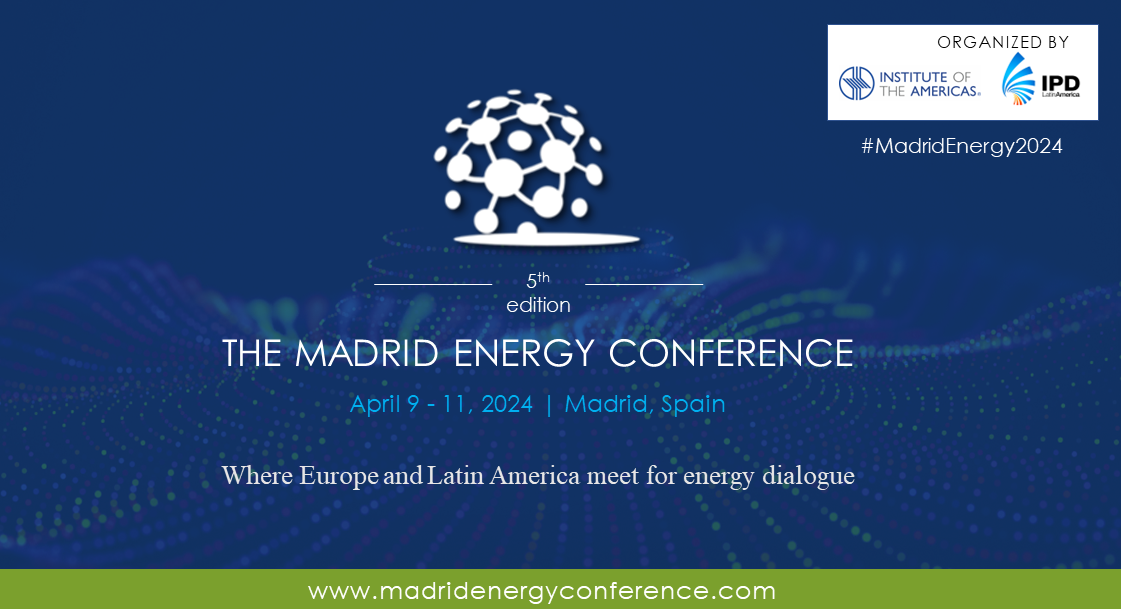 April 9-11, 2024 | Madrid, Spain
Energy & Sustainability Sponsors and Steering Committee